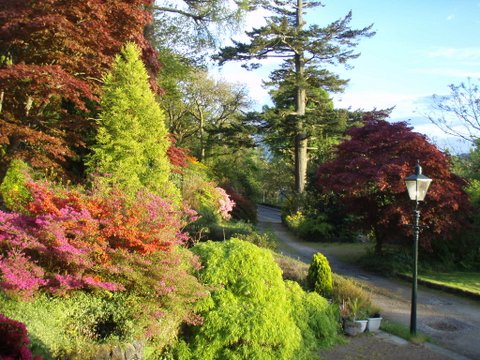 Woodburn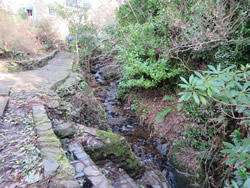 The Retreat
Craggan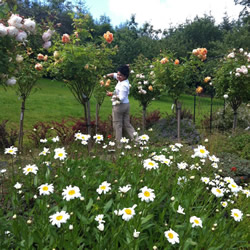 Glenald
Humewood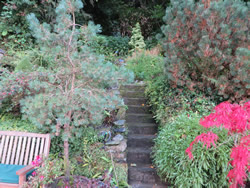 Coachhouse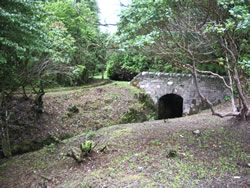 Alltnabuie


Glenavon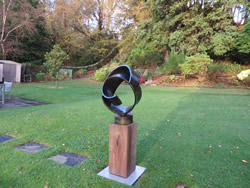 Broomcraig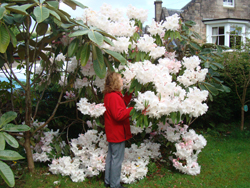 Lanntair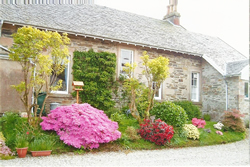 Lindowan West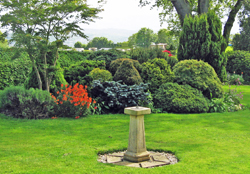 Portkil House

A successful Open Gardens day on the Rosneath Peninsula
Some hundreds of people visited the gardens, picking and choosing the ones that appealed to them. Not surprising given the perfect weather, garden visitors seemed to really enjoy the day and gave generously.
There were 75 tickets sold on Saturday bringing the total to 253. Plant sales and teas did a roaring trade and, with all donations on the day, gave us a total approaching £900. Overall the project raised £2382 for Cancer Research UK.
A big thank you to the hundreds of garden visitors, the owners of the fourteen gardens, the numerous helpers at the gardens, the outlets where tickets were sold, the nine members of the steering group, Cancer Research UK for advertising and branding materials and general support. And not forgetting Mother Nature which laid on the best weather possible for the day.
I think we can declare it a success!
Comments
'Thank you so much to everyone who organised this event and the gardeners who had obviously worked very hard to make their gardens look so amazing on the day. It was a fantastic experience and our only disappointment was that we ran out of time and missed 2 of the gardens - very frustrating! We met lovely people - fellow visitors, the helpers and the gardeners themselves - the weather was certainly a bonus. Thank you to all of you who were involved, we enjoyed ourselves enormously, especially the diversity of the gardens involved, in size, situation and ideas. It was like an Easter Egg Hunt for adults - charging from one garden to the next, looking out for the balloons - each time the prize being finding yet another, very different, delightful garden and always, a very enthusiastic gardener. It was without a doubt, a brilliant day and I am pleased it made so much money for the charity. Even the web site was well done. Thank you again, from two exhausted, but exhilarated visitors, it has filled us with enthusiasm for our own garden.'
'The way that it opened up the Peninsula and its gardens, brought the community and those from further away, within a social context, was quite wonderful! Your vision achieved something rather special.'
'A wonderful idea, to open these gardens for Cancer Research funds, - it's been an amazing experience, and a thoroughly enjoyable day'
'Touring all these wonderful gardens, in Mediterranean-type weather, has just been the best day I've had in ages'
'Not a cloud in the sky all day - could not have planned it better'
'Many hours of hard work & careful planning made last Saturday a day to remember. Garden entrances were decked out with balloons & bunting to advertise the chosen charity "Cancer Research UK". The perfect weather encouraged the public to start early & visit as many of the fourteen gardens as possible. Horticultural enthusiasts appreciated being able to see gardens which are not normally open to the public.'
'I thought it was a wonderful and very successful day'
'Many thanks for a superb peninsula garden opening day.  We spent more than five hours touring most of the gardens guided by your website, enjoying the fine weather, lovely people and an occasional cup of tea and cake. Couldn't have been better.'
'It's interesting to see that each garden is different, and distinctively reflects its owner.'

The gardens
| | |
| --- | --- |
| 1 Woodburn | 8 Woodlybank |
| 2 Craggan | 9 The Retreat |
| 3 Glenald | 10 Lindowan West |
| 4 Alltnabuie | 11 Askival |
| 5 Glenavon | 12 Lanntair |
| 6 Portkil House | 13 Coachhouse |
| 7 Humewood | 14 Broomcraig |
Thanks to:
The garden owners for opening up their gardens
Donors and sponsors - including Raymond Grieve, builders and builders merchants of Rosneath, Mackenzie Residential of Edinburgh, Ensign Motifs of Kilcreggan, and private donors
The Pen Mag for permission to make articles available online to ticket holders
Cancer Research UK for help in cutting costs and for general support
Enquiries
Phone 01436 842660 or Email us.
In aid of Cancer Research UK
---